FIND A COACH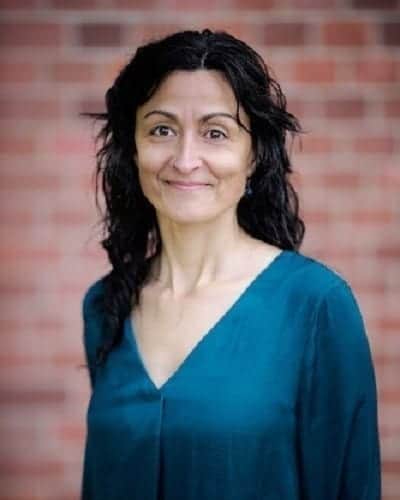 About Me
Ana believes that in order to heal ourselves it is fundamental to process the emotions stuck in our bodies, as these will only dissipate and make way for healing once they are fully heard and acknowledged. The embodiment practices were a great complement to her healing journey: from a cancer diagnosis and recovery to learning how to live with a chronic illness, all while being a caregiver to others.
With a background of more than two decades in Somatic practices and teachings of Yoga, Mindfulness, Relaxation, and Breathing work, Ana aims to support people overwhelmed by Fibromyalgia and other chronic illnesses, cancer diagnosis, or burnout; individuals who merely want to achieve physical and mental wellbeing during particularly difficult times; and to support Caregivers in thriving beyond the circumstances of giving Care.
With a genuine interest in others and their experiences, Ana helps individuals by using a multitude of approaches and techniques, and by bringing my determine and passion into the space where maladjusted attachments can be disclosed and dealt with, always striving towards empowerment and resilience.
Life is continuously renewing itself – within every event, there is a seed of renewal. Life itself is an opportunity, a journey of love. That's the power we have within – the power to change our own lives.
I am Portuguese and based in both The Netherlands and Portugal. My sessions are in Portuguese and English.