About us
MCI is an international coaching school providing advanced coaching training programs.
The school was founded in 2011 and has been actively training medical and caregiver coaches as well as developing cutting-edge coaching programs for healthcare professionals in the field of adherence, patient-centered medicine, self-care and resilience, and leadership.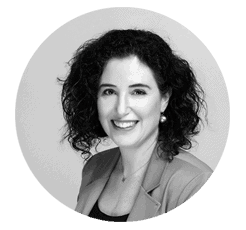 Shiri Ben-Arzi
Creator of the Medical Coaching Model
Founder and Director of MCI
Master Medical Coach, Medical Coaching Master trainer, Coaching supervisor, workshop facilitator and international lecturer.
Although diagnosed with a rare chronic illness in 1999 and predicted a low chance of survival her personal and professional achievements until now are proof that there is always a choice – for the patient, the medical team and everyone surrounding them.
Shiri's vision is to facilitate change in the medical system through Medical Coaching and communicational skills, adherence, resilience and Medical leadership trainings.
She is the recipient of ICF Ireland's Medical Coach award of 2016 and Coach Supervisor award of 2017.
Credentials
MMC – Master Medical
Coach
Coaching Supervisor (CoachME)
MCC – Master Certified
Coach (ICF)
CPCC – Certified Professional
Co-Active Coach (CTI)
Health Coach
ADD/ADHD Coach (Hadassah Optimal)
Embodied Intelligence Coach (UZAZU Embodied Intelligence)
NLP Master Practitioner & Trainer
(NLPSteps)
ACE  Master Practitioner
(Richard Flook)
Timeline Therapy Master Practitioner (Joseph Clough)
Grief Educator (David Kessler)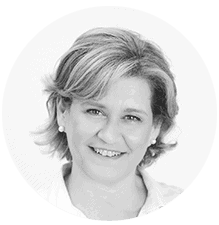 Olga Matsouki
MASTER MEDICAL AND CORPORATE COACH
Pharma Liaison, Trainer, and Mentor
Olga combines a background in Business Improvement consulting, executive coaching and experience in the pharmaceutical industry with her passion for Medical Coaching. She has held managerial positions in commercial, marketing and sales departments, working for 30 years mostly in multinational Pharmaceutical companies and successfully leading the implementation of numerous projects aiming to business and competitiveness improvement, organizational development, restructuring and strategy planning in Europe-wide level.
As the MCI Pharma Liaison Olga introduces Medical Coaching in Corporate environment working with employees that are coping with: an illness (acute and/or chronic), an illness of a family member, chronic stress and burnout.
In addition, Olga is a trainer of the Medical Coaching training program and a facilitator of the various MCI training programs for HealthCare Professionals.
As a Medical Coaching mentor she supports students through the Medical Coaching training program helping them deepen their skills and expand their professional coaching abilities.
Credentials
Accredited Corporate Coach
(EMCC)
MMC –
Master Medical Coach
Diploma in Vocational Counseling
(National & Kapodistrian University
of Athens, Greece)
NLP Master Practitioner
(Performance Partnership Ltd)
Certified HeartMath Coach
B.Sc. Biology
(Aristotle University of Thessaloniki, Greece)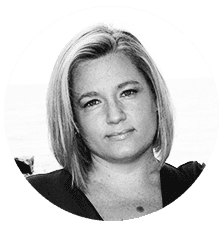 Michelyn Bilancia
MASTER MEDICAL AND EXECUTIVE COACH
Medical Coach Supervisor
Michelyn combines a background in health sciences and coaching with her passion for helping others reach their optimal goals.
In her own practice, Michelyn coaches leaders and health care professionals, at all levels, as well as individuals in all aspects of life, including health and disease. She supports systems ranging from corporate and medical teams to families. Her unique background enables her to integrate a meta-view perspective.
Through the insight she has gained from coaching for over two decades, she has a keen understanding of the challenges and rewards of both individuals and industry that arise enabling her to coach them with a holistic approach providing many tools to help them grow, move through life lessons and make valuable connections. Clients turn to her for her calm and level demeanor, responsive and caring attitude, and her ability to see the big picture.
As a Medical Coaching Supervisor Michelyn work with interns to help them excel in their Medical coaching career and Professional Medical Coaches (PMC) as they continue to deepen their skills and knowledge bringing new perspectives and abilities to their coaching practice.
Credentials
MMS – Master Medical Coach (MCI)
Medical Coaching supervisor (MCI)
PCC – Professional
Certified Coach (ICF)
ORSCC – Organizational Relationship
Systems Certified Coach (CRR Global)
National Board
Certified Health and
Wellness Coach
LEADS Certified Coach
(LEADS Canada)
B.A. Hons. – B. A. Honours in Applied Health
Sciences (University of Waterloo)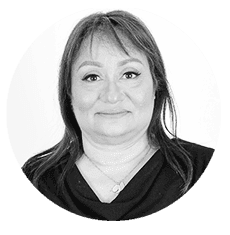 Tamar Meisel
Master Medical, life, and Executive Coach
Medical Coaching Training Program Mentor
Tamar combines her experience as a Human Resources Manager, a Business & Life Coach, and a multi-cultural background with a passion to work with individuals who are suffering from an illness and those who care for them.
In her private practice, Tamar specializes in Coaching the Caregiver. Some of the organizations she works with are the Israeli Cancer Society, the Ruth Vrobel Foundation, and Caregivers Israel.
Tamar focuses on empowering her clients in 5 areas: physical, mental, emotional, spiritual, and interpersonal while supporting them to attain goals in business, school, and in their personal lives.
As a Medical Coaching Mentor, Tamar supports students through the Medical Coaching Training Program and helps them deepen their skills and expand their professional coaching abilities.
Credentials
MMC –
Master
Medical Coach
Life Coach (Israel
Coaching School)
Wellness in Chronic
Care Professional
(Ruth Vrobel Foundation)
Professional Caregiver
(Alison Caregiver
Training School
Business Coach
(Otzma Coaching School)
Caregiver Training School
Human Resource Manager
(ORT Braude College)
BA(City University
of New York)